---
Page content
Mannheim – on the way to becoming a smart city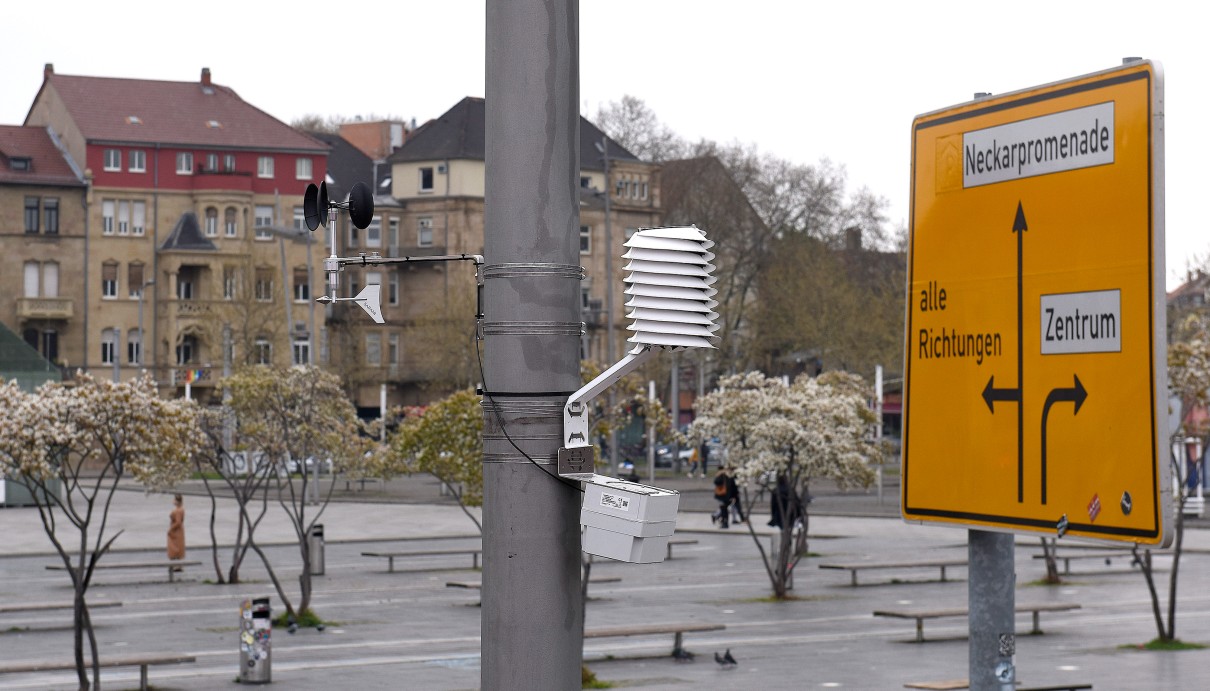 Mannheim is on the way to becoming a smart city.
It all started in 2019 with a question: how would the citizens of Mannheim envisage life there in 2030? The city carried out an extensive survey – in the end it received 1,500 replies, which formed the basis of the concept for Mannheim 2030.
Digitalisation features prominently in the concept and is synonymous with the path of Mannheim becoming a smart city. Last year, the city obtained a third round of funding from the Federal Ministry of the Interior and Community. Having received 18 million euros, Mannheim is now able to realise specific mobility, climate and energy projects. The city added a further six million euros to this sum.
From strategy to implementation
Mannheim is still in the strategic planning phase rather than implementation. There are already some pilot projects, according to Robert Thomann, Managing Director Smart City Mannheim GmbH in an interview with us. "In order to analyse the impact of climate change in Mannheim and to mitigate its consequences, in spring of this year the city began installing sensors for a digital climate measurement network. The highly efficient grid facilitates an even more precise measurement of climactic conditions in the city's public spaces and streets with the aim of protecting Mannheim from the heat. We are also using smart methods to actively deal with waste and have already fitted containers with sensors that can relay waste levels via LoRaWAN, enabling waste disposal runs to be planned according to needs. That saves money and helps protect the environment."
In order to accurately monitor how these smart projects are benefiting the city and its citizens the city is working closely with the University of Mannheim. Together, the model projects' impact is being calculated. "It lets us precisely evaluate the measures that genuinely benefit citizens", Thomann said.
Data as the basis of the smart city
Mannheim is also working on a centralised data platform which collects information on climate resilience, mobility and energy efficiency. Every citizen has access to this data which is freely available. For Mannheim it is important to know who owns the data, Thomann said. "The information belongs to the city and is freely available, in order to enable long-term improvements to the infrastructure and support communal living in our society. That sets us apart from private sector technology companies." The city's sensors have already collected a wealth of data. The aim is to successively expand the database. The next step will be to incorporate and visualise data in applications and dashboards. Thomann is certain the benefits will become directly apparent to citizens.
According to Thomann, the fact that a smart city means more than receiving an app or other online services initially surprised many people in Mannheim. The smart city projects benefit the city in quite specific ways. "For example, digitally controlling the watering of trees in green spaces and on streets prevents them from drying out."
For Mannheim, becoming a smart city never ends. "We see it as perpetual work in progress", said Thomann. It is a journey comprising various stages that repeatedly requires adjusting parameters, re-examining work already in progress and formulating new objectives. One thing is certain however, says Thomann: "On this journey the city of Mannheim is becoming more and more sustainable, interconnected and worth living in. We are in the midst of a fascinating transformation."
Save your ticket to SCCON now!
Only a few more steps and you'll be there!