---
Page content
Smart Country Startup Award: Application period has started!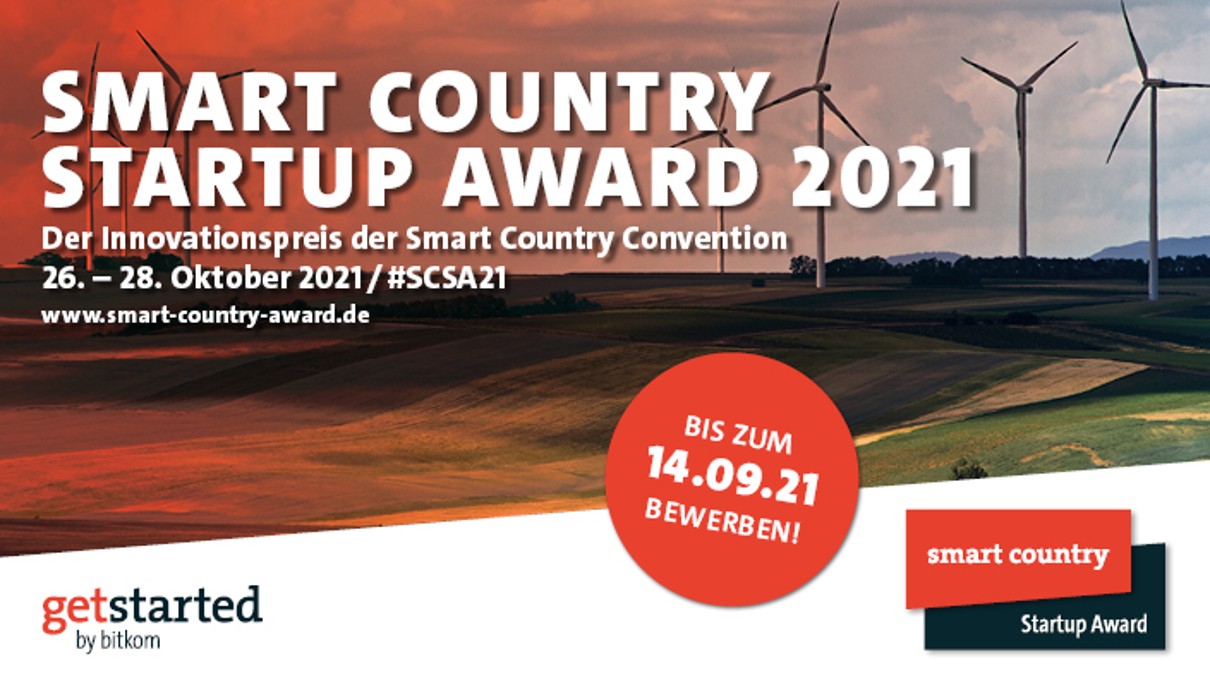 Until September 14, 2021, startups with innovative solutions for the public sector have the opportunity to apply in the categories Smart City and E-Government.
Clean water thanks to smart sensors, completely new mobility concepts with the help of data analytics - many startups are working to drive digitization in cities, communities and public spaces. In this way, they are making our lives and our everyday lives more efficient, more modern and, above all, simpler. As the innovation prize of the Smart Country Convention, the Smart Country Startup Award honors young companies with outstanding solutions in the SmartCity and e-government categories.
A total of six finalists will pitch at the Smart Country Convention from October 26 to 28, 2021. Prize money of 5,000 euros per category and a free GetStarted membership in the Bitkom digital association await them. In addition, there are many contacts to the public sector and to potential investors. Online voting will then decide who has gathered the most votes.
The Smart Country Startup Award is organized by Get Started, Bitkom's startup initiative. The application form and all details about the competition can be found here.
Save your ticket to SCCON now!
Only a few more steps and you'll be there!