---
Page content
Partner Highlights: Slovenia - From Smart Digital Societies to Green Economy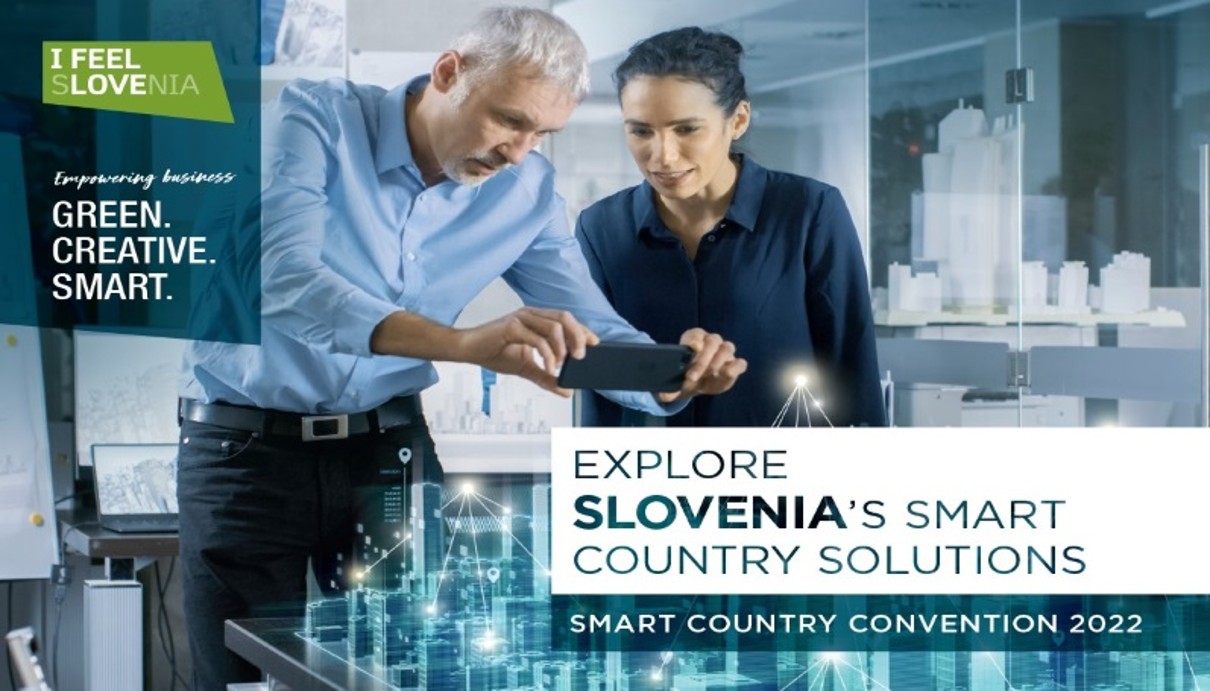 Slovenia is actively contributing to key EU initiatives in the fields of smart cities, data, AI and interoperability with the goal to become a frontrunner digital nation. Ahead of its participation at the Smart Country Convention in October, SPIRIT Slovenia Business Development Agency explains the ways in which it drives digital innovation in Slovenia and Europe.
Why is it of big importance to "ignite the digitalization turbo" in Europe?
The 21st century will be the century of green and digital transformation. Digital transformation will be one of the cornerstones of European success in international competition. Europe must strive to become a global leader in the digital economy to catch-up the competitors and smart societies will be one of the make-or-break enablers.
Where do you currently see the biggest challenges in driving digitization forward?
Cities and communities are faced with a growing set of challenges. We need to unlock the full potential of the digital emerging technologies such as artificial intelligence, 5G, IoT, dataspaces and digital & data economy concepts to achieve sustainable economic growth, ensuring a high level of employment and combating climate change. To ensure and enable that cities and communities can drive their digital transformation while achieving the UN Sustainable Development Goal 11 which is about "making cities and human settlements inclusive, safe, resilient and sustainable" the key importance is to set common international standards and tools as a requirement for digital solutions to unlock and enable interoperable digital economy and society.
What was the motivation that made Slovenia one of the first countries in Europe to request its cities to apply international data and interoperability standards when implementing their smart cities and regions strategies?
This is the time for bold and ambitious ideas in areas such as smart urban mobility, public health energy efficiency, sustainable housing, digital public services, civic-led governance and the climate emergency that can be interoperable and interconnected. Slovenia is just the right size to drive digital innovation at national level.
What contribution is Slovenia making to advancing digitization in Europe?
Digital solutions by Slovenia's most innovative ICT enterprises, fuelled by locally generated data are essential for delivering innovative and high-quality services to the public and to businesses. The Slovenian ICT sector is actively contributing to the key European strategies by closely collaborating in initiatives like Gaia-X, Big Data Value Association, FIWARE and DIGITALEUROPE.
Let's work together in new ways to build a better, more inclusive digital society.
Save your ticket to SCCON now!
Only a few more steps and you'll be there!