---
Page content
Nancy Faeser to open the Smart Country Convention 2022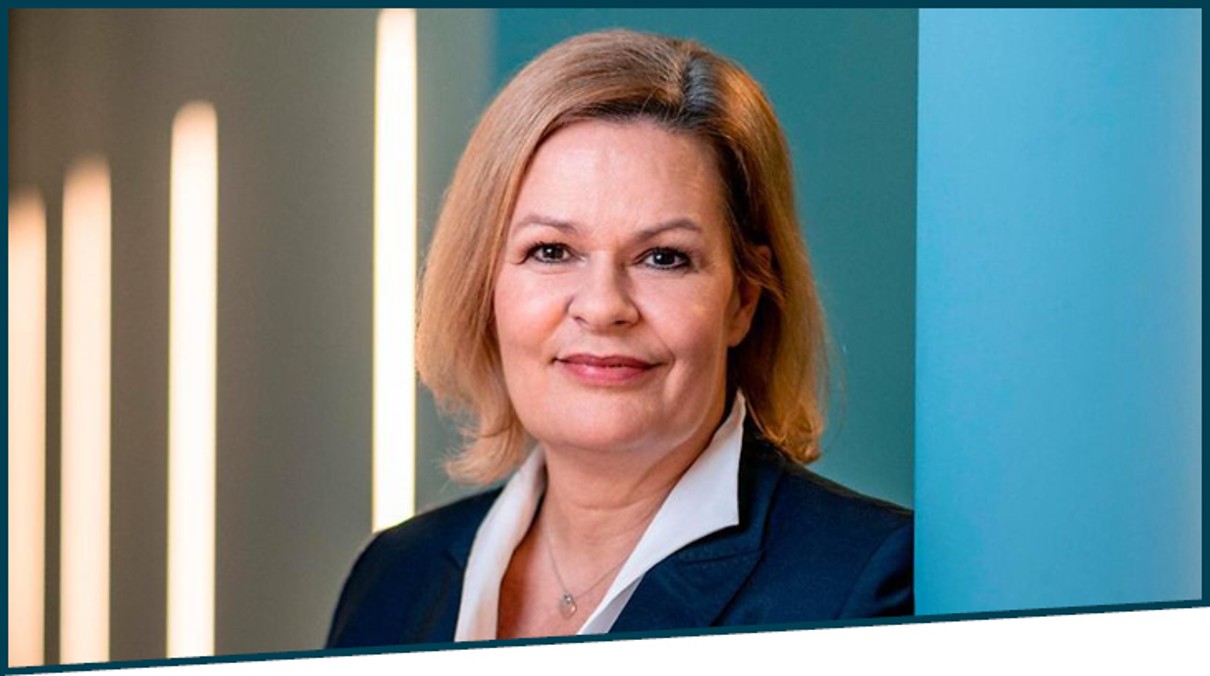 Federal Minister of the Interior and Community Nancy Faeser will open the Smart Country Convention 2022. Having already agreed to act as patron of SCCON, Faeser has firmly committed to opening the expo.
During SCCON, Faeser will also present her digital programme entitled 'Digital Germany - Sovereign. Safe. People-oriented', which she previously unveiled in early 2022 together with Federal CIO and State Secretary Dr. Markus Richter. The digital programme outlines the digital policy aims of the ministry, which extend far beyond digitalisation of public administration. It includes projects on topics such as cybersecurity, modernising the state, data policy and digital sovereignty. The federal minister will also address whether or not and the extent to which implementation is progressing at the Smart Country Convention.
"We want a digitalised state that consistently puts citizens' needs first. We want to make our country more modern, people-oriented and digitalised. Specifically, this means uniform standards and faster, digitalised methods. All services should be available online anywhere at any time. We look forward to presenting our digital policy aims to a wider public and debating with experts at the Smart Country Convention."
In addition, the Federal Ministry of Food and Agriculture, the Federal Ministry for Housing, Urban Development and Building, the Federal Ministry for Economic Affairs and Climate Action and the Federal Ministry for Digital and Transport will also be attending SCCON 2022.
Save your ticket to SCCON now!
Only a few more steps and you'll be there!