---
Page content
Digital Spaces competition in the Land of Brandenburg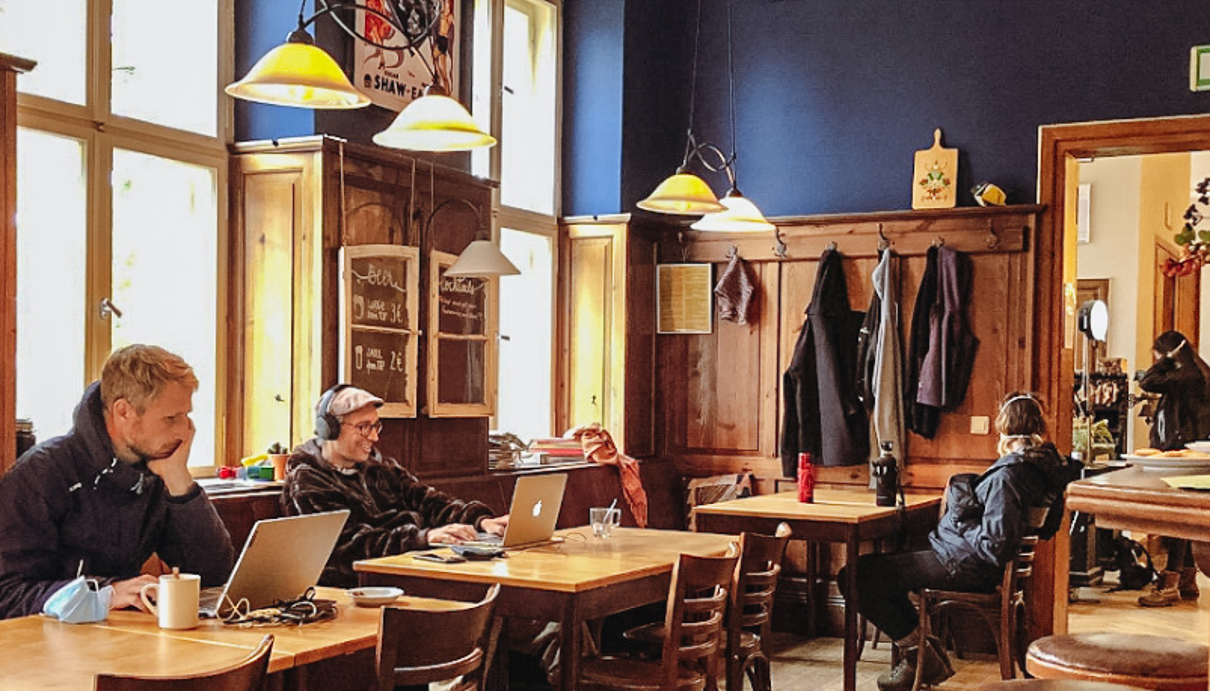 A smart city in a village? With the introduction of the term 'digital space', the Brandenburg Ministry of Economic Affairs presents a new category. It means open spaces where working, doing business and learning is digital and where local innovative products and services produce regional added value. These can include co-working spaces, maker spaces and fab labs, digital learning opportunities, startup centres as well as creative services and tourism products. One example of such an innovative space is the Coconat (community and concentrated work in nature) workation retreat in the region of Hohe Fläming, south-west of Berlin. At this co-working space situated in an old manor, startups and self-employed workers provide an impetus for public services and regional development, have founded the Cocolab maker space, set up a campus for rural transport as well as tiny houses, network on the job and create business models and development projects such as the Smart Village App (the smart-village.app - where digital villages are created) as well as the model project Smart Cities Bad Belzig and Wiesenburg (BMWSB).
The Brandenburg Ministry of Economic Affairs has recognised the growing importance of establishing new digital spaces in rural districts and municipalities around Brandenburg, and has set up a competition at www.digitale-orte-brandenburg.de to support five model projects with up to EUR 200,000 per project (as part of the project funding measure) over a period of two years. This is taking place in partnership with Neuland21, a Think & Do Tank supporting the future of rural areas. Managing director Silvia Hennig and her colleagues are working on a wide range of projects for the long-term creation of opportunities through digitalisation, including mobility, local transport, work and civic life. Another entrepreneurial success story from Brandenburg: Neuland21 has its headquarters at Coconat and currently 15 employees.
Programme slot on the Brandenburg stage at hub27, Stand 411
Tuesday, 18 Oct. 2022
1.00 – 1.30 p.m.
Presentation of a study and the Digital Spaces in Brandenburg competition by the Ministry of Economic Affairs, Employment and Energy of the Land of Brandenburg and Neuland 21.
Smart Country Brandenburg stands for intense networking in the local region and beyond. At the end of 2018, together with Fraunhofer IESE and Bitkom, Wirtschaftsförderung Brandenburg (WFBB) established the Smart Country Brandenburg umbrella organisation in order, with other partners, to create opportunities to advance model projects and best practices, network the driving forces and organise events and participation in trade fairs and conferences.
Save your ticket to SCCON now!
Only a few more steps and you'll be there!