---
Page content
A sovereign cloud for the public sector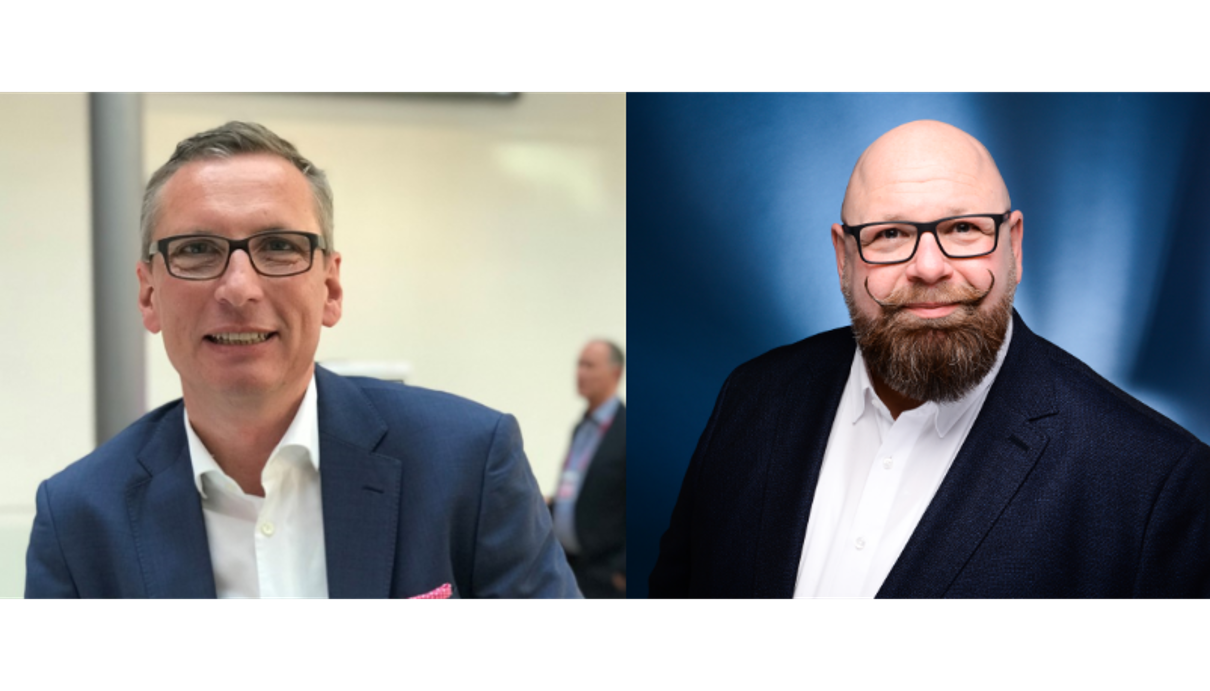 This year, Google Cloud is taking part as an Advanced Partner again at the Smart Country Convention. What particular demands does the public sector place on cloud infrastructures? How does Google Cloud – together with T-Systems – meet these demands and what can Google Cloud do for public administrations? As part of the highlights with event partners, Jörg Scholz, vice president Public Sector, Deutsche Telekom and Guido Massfeller, director of Google Cloud Field Sales Public Sector, will provide answers.
Digitalization in the Public Sector
The digital transformation has become an omnipresent topic, at the latest since the pandemic began. "Anyone who talks about the digital transformation in Germany must automatically take the specific demands of the country's local authorities regarding sovereignty into account", says Guido Massfeller. Public administrations require an independent solution which from a technical, operational and legal aspect meets the specific domestic demands of Germany's cloud strategy. And that is exactly what Google Cloud and its contract partner T-Systems offers the public sector. Google Cloud und T-Systems' new joint model is an exemplary partner model with a focus on longevity and stability, which is based on a highly agile, rapid and flexible supply and performance model. T-Systems takes on the role of custodian, ensuring that customers can make use of the innovative and upscaled solutions of Google Cloud – and assuring that sovereignty conforms to European and German provisions. Thus, T-Systems handles support enquiries, IDs and customer access codes, and ensures that data are archived solely in Germany. Furthermore, the partnership with T-Systems guarantees various levels of operational sovereignty, which support semi- and fully disconnected approaches, where even Google Cloud has only very limited or even no access to the platform.
Public sector customers who choose the sovereign solution of T-Systems and Google Cloud can also target a further important aspect, that of achieving sustainability goals. Google is already climate-neutral , but has an even more ambitious goal. "By 2030 at the latest, we want our global infrastructure to run on clean energy 24/7. For our cloud customers, that also means they are using one of the greenest clouds possible", says Massfeller.
Why then a sovereign cloud solution?
According to Scholz, there are crucial demands on a potential cloud infrastructure for Germany local authorities that need addressing. On the one hand there is the much talked-about issue of sovereignty, which raises specific questions regarding data management as well as operational and software solution aspects, combined with clear governance demands. On the other hand, cloud infrastructures must guarantee stability and operational safety and offer a high level of protection against unauthorised access and external risks such as cybercriminality. Nor does the process that targets efficient use of the cloud infrastructure end with the project-based implementation and transformation of individual applications, instead it requires a corresponding organisation to establish solid strategies, structures and processes.
The T-Systems Sovereign Cloud, powered by Google Cloud provides solutions and support for all of the above. Together with the sovereign control mechanisms already mentioned, the infrastructure services largely based on open source technologies which feature a large degree of portability and interoperability, and the Google Cloud, which is demonstrably well equipped to resist internet risks in general – combined with T-Systems und Google's best practices, flexible tools and support in conceptualising cloud projects, public sector customers are well equipped to successfully tread the path taking them to the cloud.
Save your ticket to SCCON now!
Only a few more steps and you'll be there!